Boston Music Award winners and five-time nominees
Independent Music Award winners

(sponsored by

the Musician's Atlas

)
Songs featured on Showtime's Shameless, MTV's Veronica Mars, Paris Hilton's BFF, Anthony Bourdain's No Reservations, & more
Lovewhip is a dance band that jams. Playing a party-starting mix of psychedelic rock, reggae, dance-pop, and world music, the Boston Award-Winning group whips up infectious original songs for those who love shaking that booty on the dancefloor! Combining the best of world and reggae dance rhythms with 80's synth, the band's sound is topped off by singer/guitarist Empress Erin's soaring psychedelic rock guitar and soulful vocals, creating an "irresistible party soundtrack" that fans love! Think Talking Heads, Gwen Stefani and Daft Punk all rolled into one. With Juicy Jim on bass, backed by drums and sequences in their trio, and saxophone in their quartet. Fans may have heard the band's song "Wrecking Machine" from their latest album Love Electric on SHOWTIME's hit TV show Shameless! 
"Exciting dancehall-punk-disco collisions!"
- LA Weekly
"a mash-up of all the world's most danceable music, from electro to Afro-beat, to reggaeton and post-punk. It's a hell of an experience to see them live."
- Boston's Weekly Dig
"It's an electro dance martini. Take a few shots of synth, pour on reggae and funk drums, shake, shake, shake and serve over rockin' guitar lines."
- Kerry Purcell, Boston Herald
LOVEWHIP FOUNDING MEMBERS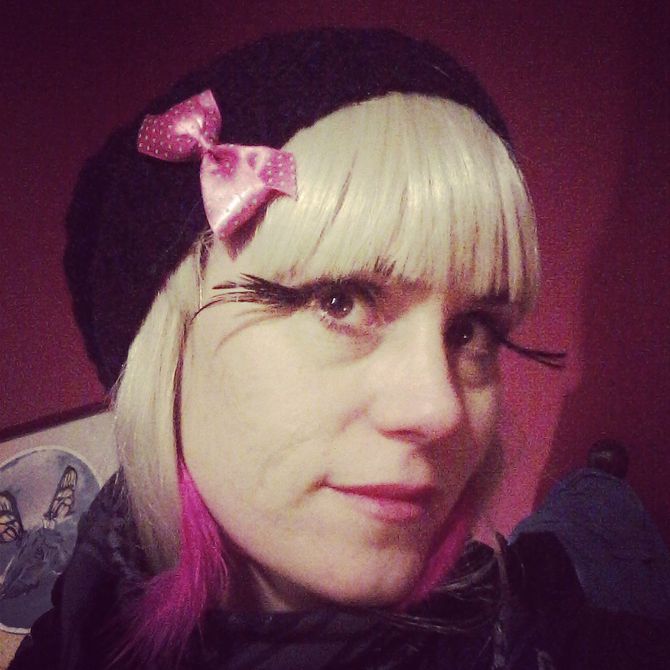 Erin Harpe
"Empress" Erin
Guitar, lead vocals, percussion, electronics.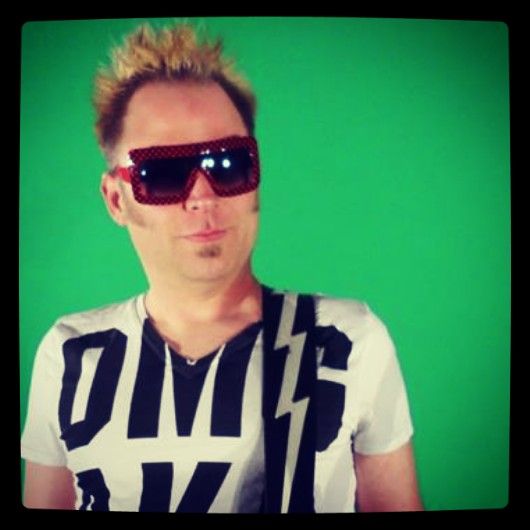 Jim Countryman
"Juicy"' Jim
The project of frontwoman/guitarist/singer Erin Harpe and her partner, bassist Jim Countryman, Lovewhip has been making eclectic dance music since their first release Whip It, Baby! in 2000. Lovewhip's multicultural influences have ranged from Jamaican reggae and dancehall to Nigerian soukous and highlife, afrobeat, and more recently retro 80's electro. "The overall concept has always been to lift people out of their daily drudgery and get them dancing and feeling good," says Harpe. And that's just what they've done, touring regularly around the country to great reactions and dancing crowds.
Lovewhip has released four critically acclaimed studio albums (Whip It Baby!, Bouncehall, Virtual Booty Machine, and Love Electric) and one live album (Live Booty Pop). Their latest album, Love Electric, is a futuristic dance party complete with unicorns, icebots, intrigue, and rock'n'roll! Each song on the album is chock full of catchy hooks, mixing dancehall reggae with disco, pop and rock. The album was produced by Jake Zavracky (producer/composer, of the bands Cyanide Valentine and Quick Fix), and recorded in Boston and Brooklyn. "It all comes together like a Kraftwerk cover band hanging out with Fischerspooner on a DEVO appreciation night at the hottest dance club in town."